Cybersecurity is one of the most critical elements in a digitalized world. In order to highlight the importance of protecting networks, devices and data from unauthorized access, the Central European Affairs Magazine has spoken to several figures of the IT world in Poland and Israel.
Author: Jared Feldschreiber
One would be hard-pressed to find a more essential, though often misunderstood and esoteric topic in today's zeitgeist as cybersecurity. By definition, cybersecurity is "the practice of protecting networks, systems, hardware and data from digital attacks. It encompasses everything pertaining to protecting sensitive data and identifiable information systems from theft and damage attempted by criminals and adversaries."
In recent years, the risks of cybersecurity have only increased, largely driven by global connectivity and the use of cloud services. It has proven to be an increasingly sophisticated and evolving danger, which has allowed all types of hackers to find various methods like social engineering and artificial intelligence to circumvent traditional security controls.
"Cybersecurity has been a rising topic in the last few years, and we hear more and more about it being a critical element for a state," Magdalena Petryniak, a strategic communication advisor in Poland, told CEA. Petryniak often assists high-tech professionals with their messaging. "It is a perfect moment to pitch cybersecurity to public and business organizations. However, many start-ups and high techs struggle to get their message across. The biggest problem is communication, which is often very technical, product-oriented, and abstract."
Petryniak added the use of "jargon, 3-letter acronyms, and complex models can create disconnect between technical and non-technical people. Cybersecurity experts need to learn how to speak the business language and to translate cybersecurity into business opportunities. Cybersecurity is not just a technology domain. It ventures into global affairs, geopolitics, global value-chains, and strategic flows."
In Poland, the most prominent think tank is the Kosciuszko Institute that had been established in 2000, and is based in in Krakow. Its mission is "to contribute to the social and economic development of Poland" in various areas of expertise within the EU and Polish institutions. These subjects include law, economy, energy and climate policy, security, defense and international relations.
Izabela Albrycht is Kosciuszko Institute's chairperson and head of the CYBERSEC Organizing Committee. It holds annual conferences with leading cyber experts and diplomats. This year's virtual conference was held on March 18.
"The leitmotif of this conference was to work together against an adversarial Internet, which was highlighted by geographical shifts impacting international development, as well as the increase of cybersecurity risks and attacks," said Albrycht. "The EU and U.S. relations are now the central point for cyber-policy issues. It's more important than ever that the EU and U.S. cooperate closer together on disrupting technologies to maintain its leverage over adversarial states. Online is the frontline and transatlantic partners should lead the way to keep countries and cybercriminals accountable."
The U.S. State Department issued a statement in recent weeks on the importance of cybersecurity, which read in part: "[The U.S. has been] taking steps to bolster cybersecurity partnerships internationally by providing a new training course with partners on policy and technical aspects of publicly attributing cyber incidents, and by supporting training on responsible state behavior in cyberspace."
As a panelist during CYBERSEC, Tadeusz Chomicki, a career diplomat and the Polish Ambassador for Cyber Tech Affairs at Ministry of Foreign Affairs, said that trust among neighboring Central European countries is paramount, but never a given. The ambassador also stressed the need for enhancing Europe's capabilities and self-reliance "through better use and cooperation between resources that are currently very fragmented among countries, which suffer from a lack of scaling or leverage," he said.
"I believe the power of responding to cyber threats and cyber challenges is variety. We need smaller companies to exist but we need them also to be supported," the ambassador added. "The rules should encourage cooperation between big and small companies. Protecting the smaller ones from being eaten up is one of the key solutions for the future. The answer, too, would be creating conditions in Europe for projects, which bring in bigger and smaller entities from various countries and backgrounds."
Israel has proven to be the exemplar when it comes to confronting cyber threats head-on. Taking a page from Israel's lucrative capabilities and resourcefulness on cyber issues will bode well for Central European countries like Poland.
"Everyone refers to the times of what we are living in as zero trust," Tal Catran, an Israeli Startup Ecosystems builder, told CEA. Catran has given talks worldwide at various conferences where he has touted Israel's technological ingenuity, and success.
"We understand that cyberattacks are happening by smart, brilliant people with technological capabilities, but also with the abilities to mimic and think the way most people do. Some of these activities are done by hackers on a governmental level. There are also those who do industrial espionage."
Catran also underscored that Central European nations, like Poland, would be best served to take a more self-reliant approach to technological know-how or when it comes to fighting cybercrime.
"Israelis are inventors. People in Estonia or Ukraine are more like 'service providers.' Why is Israel such an innovative nation? We realized early on that we have to be self-reliant. Little did we know that the rest of the world would share our love for sharing tomatoes, or sharing photos on a mobile phone; or for that matter, how to go to one place to another using Waze. Even our worst enemies are using our technology. This is still good for us. When the world calls me, this is what they want to learn: 'how did you do it?' And my answer is: 'trust only in yourselves.'"
Deep Instinct, an Israeli cybersecurity company, for instance, uses machine learning to predict, identify, and prevent cyberattacks. The Tel Aviv startup is one of the first to use deep learning algorithms to predict cybersecurity threats and advanced attacks, as reported by Times of Israel. "It mimics the brain to recognize in real time any type of cybersecurity threat, such as malware, malicious code ransomware and advanced attacks, and prevents it." The multi-million dollar Deep Instinct has customers in Europe, Asia, and North America, which include strategic contracts with many 2000 companies. This company exemplifies that Israel is indeed the "startup nation," and that investment in cybersecurity firms need not only be about fighting malicious networks. Companies like Deep Instinct could serve as a benchmark for Poland's technology industry, as well.
Poland's hopes for being the "startup nation" like Israel, may have yet to materialize, but its tech ingredients are in place — even if this past year has been especially hard. "The pandemic made us realize how connected and globalized the world was, and the disruption in the supply chains had an enormous effect on many local businesses," added Petryniak.
"I think what will help is the European Cybersecurity Industrial Technology and Research Competence Center," concluded Ambassador Chomicki. "This is the way for European capabilities, and cyberspace. It can be of help because the Center should encourage joint projects from various member states, as well to engage various stakeholders from central and local administrations, industries, research institutions, academia, NGOs – and of course, the private industry."
Cover photo credit: Shutterstock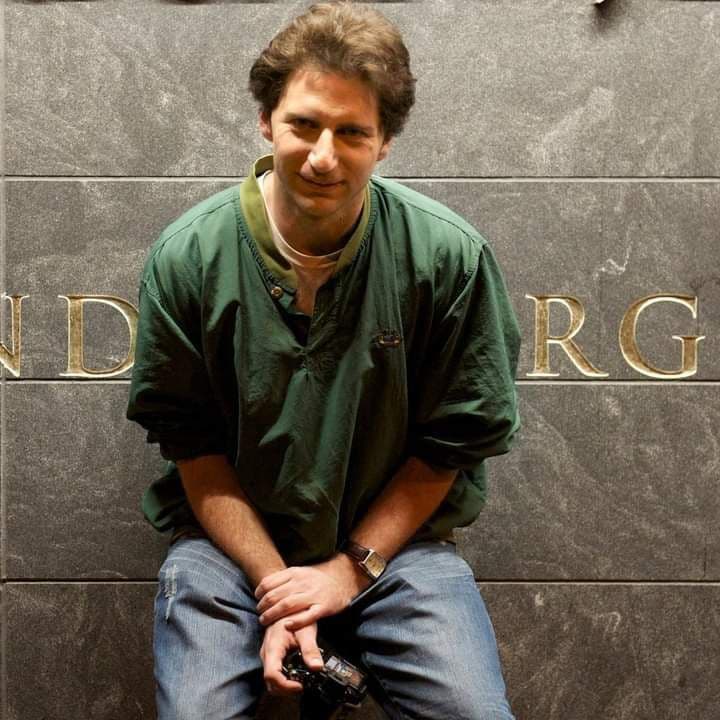 Jared Feldschreiber is a freelance reporter and contributor to Central European Affairs Magazine. He is based in Warsaw, Poland, and often chronicles literary figures, filmmakers, and dissidents in nascent democracies. Reckless Abandon, his novella, is available worldwide.
Twitter: @jmfeldschreiber
Photo credit: Ilan Sherman